Mimm's the Word: What's Happening at
Grandaddy Mimm's Distillery

COMING SOON: 96 Proof Blackberry Moonshine
We are proud to announce a new Grandaddy Mimm's Moonshine flavor on the horizon! 96 Proof Blackberry Moonshine is just coming out of production and will be ready to purchase very soon! Check back with us here on the website or at the distillery for more information on the release date!
Bootlegger's Trail Mix
You might notice some new sweet goodies in the gift shop, thanks to the fine folks at Two Country Hens! Their new Bootlegger's Trail Mix is the perfect snack with a GDM cocktail. The snack mix features cashews, almonds, peanuts, Belgian chocolate, and yogurt pretzels for a delicious treat!
Tommy Townsend's Turn Back the Clock
Have you haven't purchased your copy of "Turn Back the Clock" by distillery owner, Tommy Townsend, you're missing out...
Or stream it on Spotify and Pandora!
The Story of
Grandaddy Mimm's
Jack "Mimm" McClure (1914-1969) was a moonshiner and
philanthropist in the North Georgia Mountains. Our authentic
moonshine is crafted from his 1930 recipe, which is distilled
and bottled locally. Come in and try the best moonshine
you'll ever taste.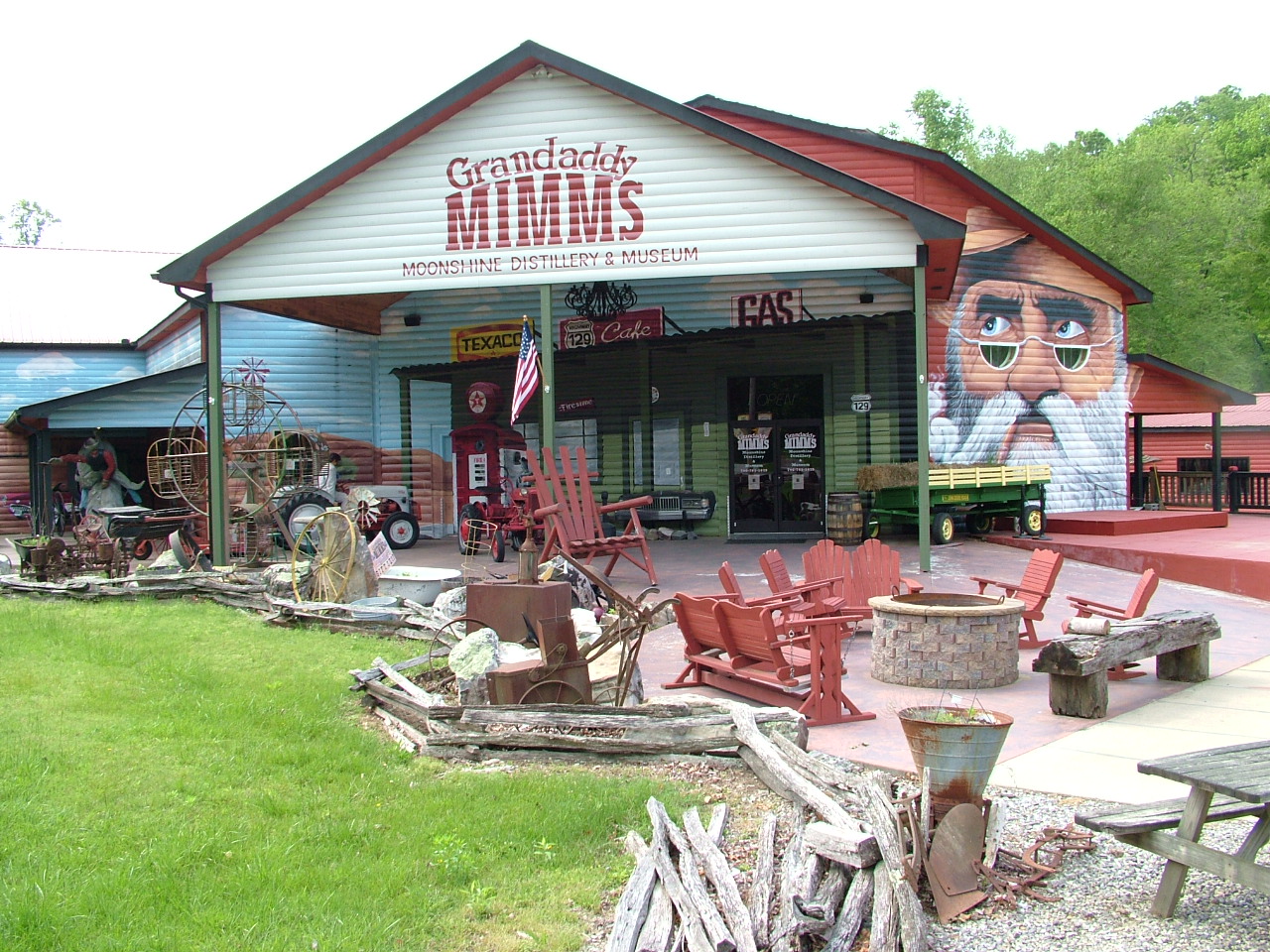 Events at the Distillery
From concerts to moonshine tastings, festivals and fundraisers, Grandaddy Mimm's is the place to get together for music, family fun, and community!
Meet Us at the Bar!
Guests are invited to spend about 20 minutes with a tour guide,
learning about the history of moonshine, the story behind our company,
and the intricate details of the distillation process.

For our guests who are pressed for time, we offer a flight of tasting
right at the bar. Pick up to five flavors to try straight up!
Authentic Moonshine
Not sure if moonshine is for you? Wondering what kind of cocktails you can create with a jar of shine? Let us help clear up some common misconceptions about hooch, firewater, and white lightening.
Can't Get Enough Moonshine?
Take home a jar from the distillery, or find out where you can purchase Grandaddy Mimm's near you!